National Citizen Service (NCS)
NCS provides the buzz of being an adult without the responsibility of being an adult.
Entrust has worked with NCS since 2010, providing a variety of outdoor activities at our centres and pop-up sites across England and Wales during the Be Epic phase of NCS.
In 2019, we began directly delivering NCS across Staffordshire and parts of Shropshire and have supported hundreds of young people through our programmes.
"Before NCS I had nearly no confidence at all, and now NCS has gave me that little boost of confidence to do more. It was a great way to make friends and enjoy yourself as well. One of the best experiences I have ever had." 
- Emily, NCS graduate
From 2023, Entrust will offer a new NCS residential experience which will consist of a five day stay away from home where young people will take part in activities that centre around independent living. With a mix of fun, adventurous activities and skills for life, young people will have the opportunity to make new friends from many different locations and backgrounds. 
What is NCS?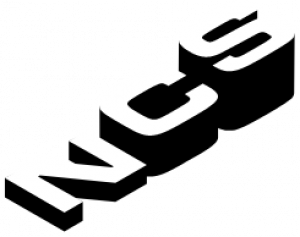 Designed for 16 to17-year-olds, NCS is a youth programme that runs every summer and autumn, during school holidays.
NCS gives teenagers a crash course in life skills that inspires them to feel independent. They'll meet new people, stay away from home, take on adventures and challenges, and get their entrepreneurial hats on to learn new life skills.
Find out more
If you are a parent or guardian with questions about a young person signing up for NCS visit wearencs.com or alternatively email ncsenquiries@entrust-ed.co.uk. 
Stay connected with our NCS delivery team on Instagram.
 
Work on NCS
Entrust is looking for people to help inspire 16 and 17-year-olds across the country to deliver the life-changing programme during 2023.
Click here for more information
NCS Facilitator
We'll be running a variety of NCS programmes and activities this year to engage and support young people across the country. If you're aged 18+, email ncsenquiries@entrust-ed.co.uk for more information on NCS jobs.
Outdoor practitioner
If you are an outdoor specialist looking for work on the NCS programme, contact freelanceoutdoorstaff@entrust-ed.co.uk for more information.
 
2023 Transport Hubs - Information for Parents 
Click here to view the latest transport hub information.
Summer 2021 NCS Highlights
Summer 2022 NCS Highlights
Make an Enquiry
Contact us to enquire about our services