Don't Miss Our Online Safety Conference 2022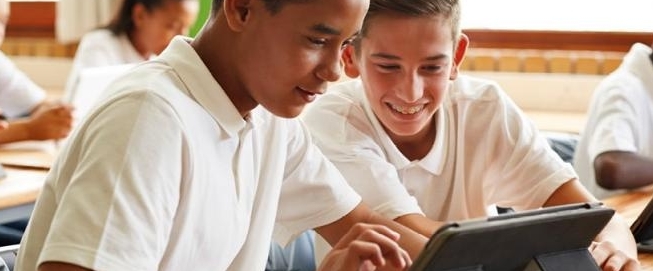 Date Published
21/12/2021
The Event:
Following the incredible success of our first Online Safety Conference in 2021 we are pleased to announce that we will be offering this event again on the 1st February 2022 but bigger than ever!
Our free virtual conference brings together a range of expert speakers in the field of online safety to inform and challenge perceptions of risks online that young people and schools may face in a digital age.
We have a variety of keynote sessions from IBM, Machine Learning for Kids, West Midlands Cyber Resilience, and many more so you will leave the conference with a wealth of knowledge about online safety and a variety of methods to help improve it within your school.
The Agenda
8:30-9:15 Simon Finch 'We Could Be Better Than This'
Reflections on what Covid19 has taught us, as adults and teachers, the importance of appropriate teaching of digital literacy and digital citizenship.
9:30-10:15 Lawrence Jordan from the Marie Collins Foundation
Will explore how sexual abuse occurs online, the effects online sexual abuse has on a child, and factors that influence staff response and decision-making. Delegates will have the opportunity to reflect on their current practice and draw on 'real cases' to encourage participants to share their experiences in this area.
10:30-11:15 Will Gardner is the CEO of children's charity Childnet International
Draws upon recent research to discuss issues of online hate and sexual harassment faced by young people.
11:30-12:15 Dale Lane from IBM and Machine Learning for Kids
Discusses how data can bias and influence young peoples' choices.
12:45-13:30 Emma Hardy is part of the senior management team of the Internet Watch Foundation
Emma's remit is to minimise the availability of online sexual abuse content. This session will look at the IWF's latest campaign to prevent self-generated images online.
13:45-14:15 An opportunity to hear from Etching Hill CE Primary Academy
Will share their experiences and examples of good practice for online safety after successfully going through the assessment and achieving the 360 Degree Safe Online Safety Mark.
14:30-15:00 Andy Pyper from Entrust
Reflects on the data acquired from our Monitoring Service, how this builds a picture of behaviours of young people online and how the pandemic has changed these online behaviours.
15:15-16:00 Chris White from the South East Cyber Resilience
Will highlight the real risk of cyber-attacks on schools and what you can do to prevent them with the correct measures put in place. The aim of this session is to advise you on how you can make your organisation safer, and by the end of the session, you will know what good computer security looks like.
Who can attend?
This event is open to anybody wanting to learn more about online safety and the risks facing young people while online to promote the safe and positive use of technology for children and young people.
Where can I register?
You can register for the conference here. We have a limited number of places available so register now to avoid disappointment.  
Make an Enquiry
Contact us to enquire about our services