Insight
Transforming students' wellbeing with quality Relationships, Sex and Health Education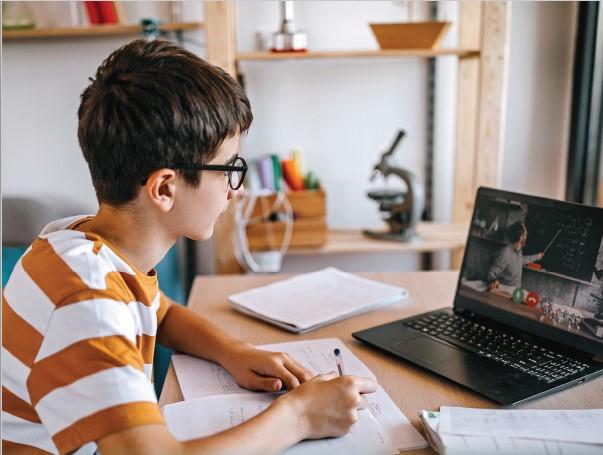 Date Published
22/02/2021
"Today's children and young people are growing up in an increasingly complex world and living their lives seamlessly on and offline. This presents many positive and exciting opportunities, but also challenges and risks. In this environment, children and young people need to know how to be safe and healthy, and how to manage their academic, personal and social lives in a positive way." DfE RSHE
Published in June 2019 by the Department of Education (DfE), this excerpt is more meaningful today than ever before. In recent months, the Coronavirus pandemic has fundamentally changed young people's lives.
The Government's 2020 State of the Nation Report tells us that most UK children have struggled with online learning at home, affecting their behaviour and concentration. Research undertaken by the Anna Freud National Centre for Children and Families indicates that children are experiencing more anxiety and stress as a result of the pandemic.
So getting them to learn, thrive and progress again in a post-pandemic world is of the utmost importance.
The Government took a significant step in this direction in September, when it made Relationships, Sex and Health Education (RSHE) statutory in our schools. The new documentation replaces the DfE's 2000 Sex and Relationships Education guidance; it takes into account the way that the internet and social media are changing children's and young people's lives.
The aim of teaching pupils about physical and mental health is to give them the tools they need to make informed decisions, to recognise potential problems and where to seek help if they need it. According to Barry Carpenter, CBE, Professor of Mental Health in Education at Oxford Brookes University, RSHE offers children "sustainable, embedded routes to recovery post-pandemic, enabling us to help them to rebuild their emotional resilience, regenerate their confidence, and move forward with hope". And the Government is clearly in agreement: RSHE is now statutory in all schools - whatever their categorisation - while those that have lost time due to the pandemic should aim to start teaching it by no later than April 2021.
According to DfE education adviser Ian Bauckham, while the guidance is not considered a scheme of work, it should be regarded as the core content that schools can adapt to suit their pupils' needs. This gives subject co-ordinators and school leaders the flexibility to deliver the most appropriate subject content, taking into account children's age and experience.
Sex education and the right to withdraw
According to Government guidelines, parents and carers are still able to withdraw their children from some sex education classes. However, support for statutory Relationships and Sex Education (RSE) is overwhelming, with research showing that excellent RSE supports children and young people's wellbeing and helps to safeguard them. RSE works with Health Education and science to protect children by giving them the right knowledge of their bodies, the human lifecycle, emotions, acceptable behaviour and right and wrong. It's both necessary and empowering, and teachers are duty bound to help parents to understand this.
Special educational needs and disabilities (SEND)
RSHE must be accessible to all young people, including those with SEND, so it's particularly important to consider how you plan your curriculum for this group. Evidence shows that children and young people with SEND are more vulnerable and are at greater risk of exploitation and bullying. Accessing RSHE enables them to overcome barriers in their relationships where social exclusion is common and give them the knowledge to keep themselves safe.
There is a real misconception that learners with SEND either don't need as much RSHE or can't cope with the topics. While some require a personalised and reduced curriculum, they should learn about all topics. This is particularly important for problematic and historically overlooked areas such as pornography, masturbation and recognising and giving consent.
Mental health and wellbeing
A survey by the children's and young people's mental health charity YoungMinds reveals that many young people with mental health issues are struggling even more after returning to school, due to months of living through the COVID-19 crisis. 69% of respondents described their mental health as poor now that they are back at school, while almost a quarter (23%) of respondents said that there was less mental health support in their school than before the pandemic.
RSHE is helping to address these critical needs, with the DfE prioritising teaching mental wellbeing through RSHE in 2020 and providing schools with the training materials and resources to do so.
Effective RSHE is key to building a generation of confident, informed and healthy young adults. We offer expert consultancy support to help you to implement it quickly and efficiently. Please visit Re-inspiring the Covid Generation more information.
Gill Venables- SENIS Teacher Consultant at Entrust
Gill is a teacher-consultant within SENIS, responsible for the Behaviour, Health and Wellbeing team. Gill has been working in the education sector since 1995, supporting all aspects of SEND, Drug and Health Education in primary and Special Schools.
She provides advice and support to schools and settings to enable them to develop excellent practice in health and wellbeing.
Gill also offers PSHE educational training, coaching and advice on effective teaching and learning, curriculum planning and assessment support.
Within the last 12 months, she has been rolling out training for Headteachers, Governors and teachers on the new RSHE curriculum.
Make an Enquiry
Contact us to enquire about our services